Wake up to daily rainbows with this Crystal Rainbow Chaser.
It's the perfect reminder of positivity and it instantly brightens the mood of any room.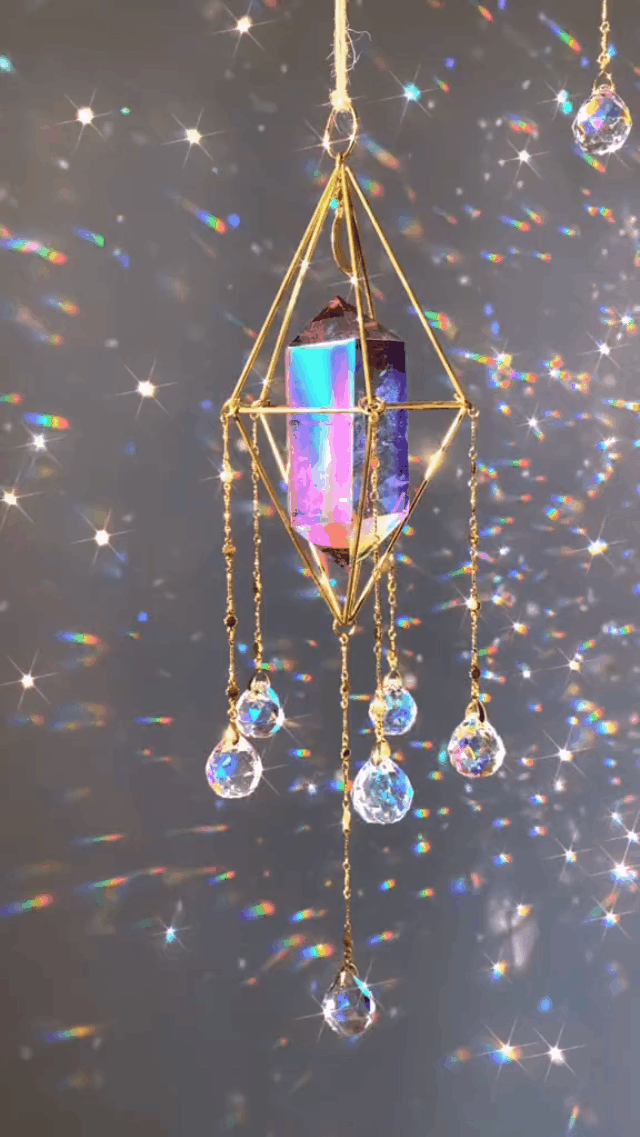 Details
The prism suncatcher is a combination of pendants and prism. Crystals Pendants made with colorful jewelry crystal, and clear Crystal Sphere Prism made with TOP K9 crystal .
The chakra crystal is strung with sparkling colorful crystals Glass, the crystal Glass which is used for pendants of necklace, earring and other jewelrys, has a beautiful light-catching effect.
Combined with flawlessly clear crystal ball prism, it is a perfect sun catcher.
Parcel contains 1pc gift sangbag, very easy to hang.
Handmade & Rainbow Maker
You can hang these crystals wherever you want.